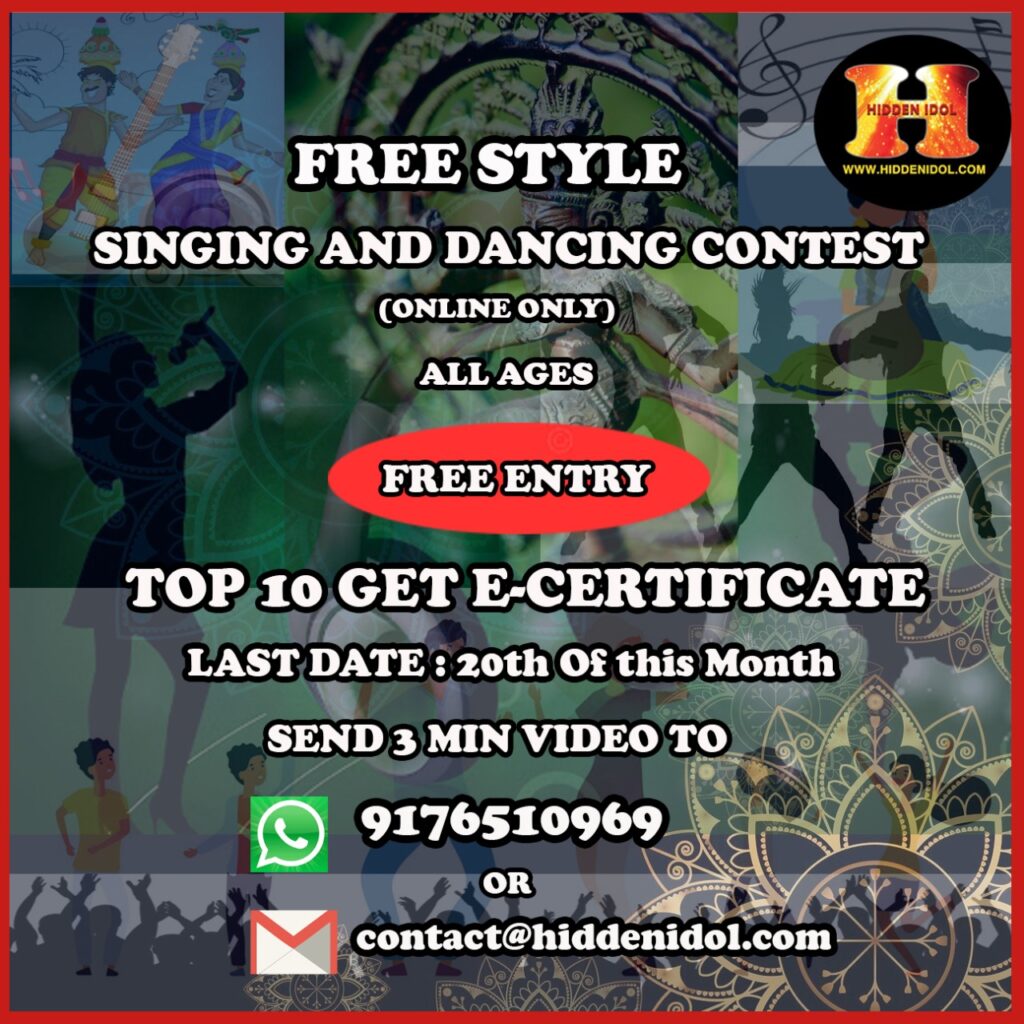 GUIDELINES
ALL STYLE DANCE AND SINGING CONTEST
Hello, This is Hiddenidol All STYLE DANCE AND SINGING CONTEST. Entry is free. Solo, Duet and groups can apply. Its held every 3 month. Its for all ages. First follow our insta @hiddenidol.news.
1. Please send 3 min freshly taken dance video on any dance form before 15 December to whatsapp number 9176510969. Please see insta @hiddenidol.news for samples. No text or insta I'd in video. Make it clear and with audio good. You should have taken the video after 1 Sep. No old videos accepted.
2. Result top 10 winners announced on 30 December. Top 10 will get E-certificate by 30th of following month.
3. Winner selection is based on performance and personality. Not based on likes and views. Hiddenidol decision is final.
4. Shortlisted videos published in our insta page @hiddenidol.news.
5. No calls. Only chat support in English.
6. Hiddenidol decision is final.
Good Luck.