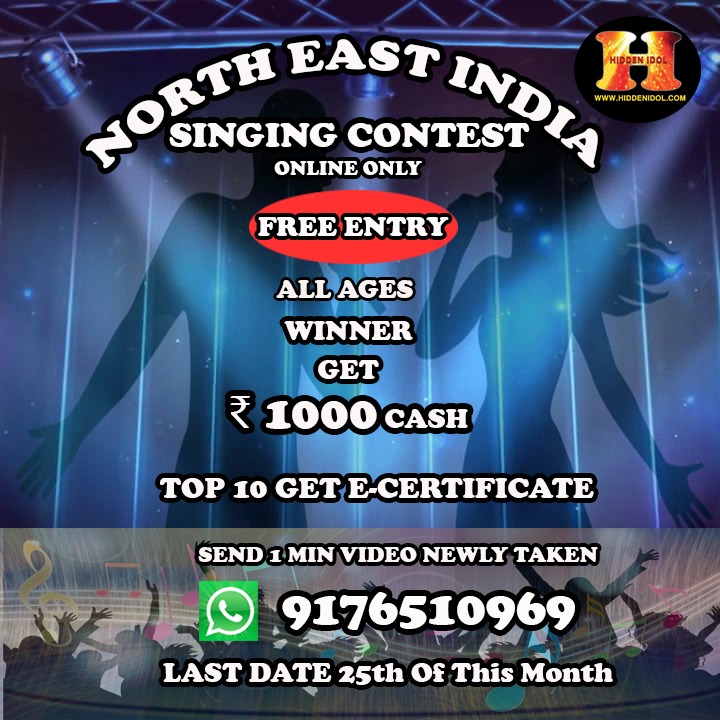 GUIDELINES
NE Singing Contest (For all ages)
1. There is no entry fees. One entry per person.
2. Send your maximum 1 min video to this number, WhatsApp 9176510969. Please check instagram.com/hiddenidol.news for sample videos
3. Sing without instrument or music. All types of songs and all languages ok
4. Last date to apply 25th of every month, 5pm
5.Top 10 will be announced on 30th of same month
6. One Winner will get 1000 cash prize & e-certificate before 30th of following month. Winner based on performance and personality. Not based on likes and views.
7.Hiddenidol decision will be final.
8. Top 10 will get e-certificate( Internationally recognised). Please send your full name, contest name, performance video, winning talk video to contact@hiddenidol.com to get the certificate
9. NO CALLS. ONLY WHATSAPP CHAT. Any calls number and account will be blocked.
10. We randomly check ID proof.
Good luck.